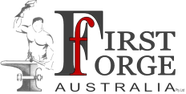 First Forge Australia specialises in the supply of high-quality industrial fasteners with a focus on earthmoving, construction, power generation, mining, oil & gas, transport, civil and heavy engineering industries.
Our team has an extensive knowledge base and associated skills set to assist our customers in sourcing fastening products that provide a high degree of integrity and quality assurance at a competitive price.
 Our expertise has been honed over decades of providing our customers with flexible solutions that meet expectations in every way.
We understand the importance of delivering quality fasteners that are fit for use for our customer's projects. To support this objective, First Forge has partnered with the Vescovini Group to offer a range of quality products that are manufactured in Europe (Italy) with all raw material also being rolled in the same region. Vescovini's annual sales exceed 150 million Euro per annum with a capacity to produce over 110,000 tonnes of fastening products each year.