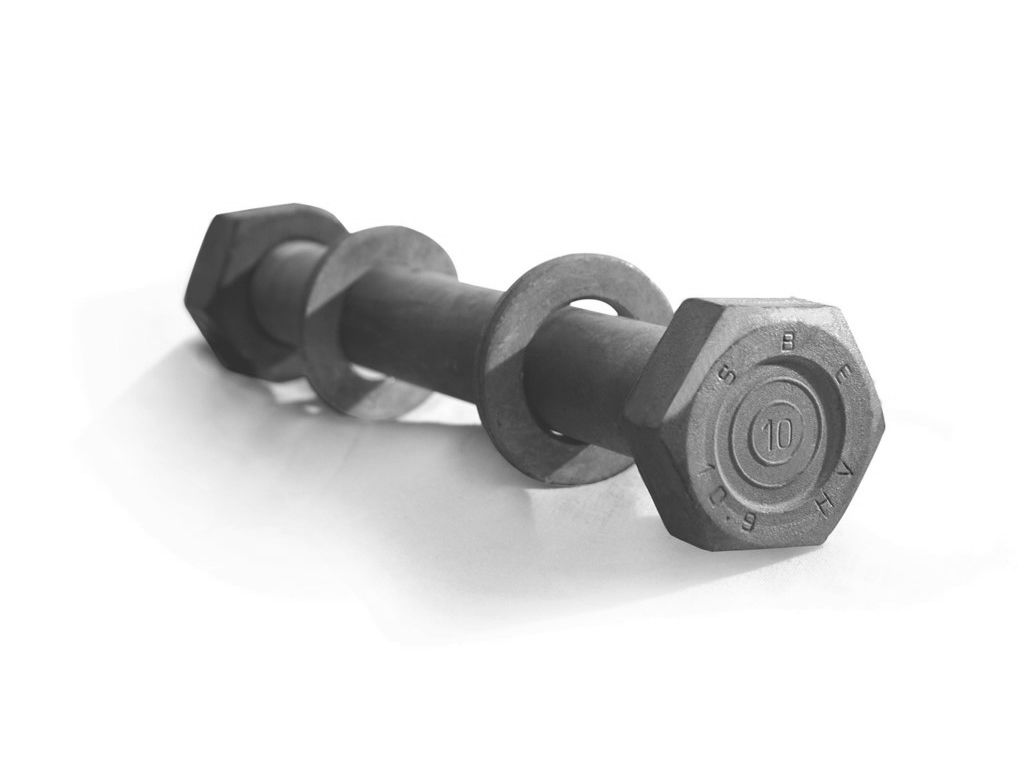 STRUCTURAL FASTENERS (EN14399) – A DIRECT ALTERNATVE TO AS1252
First Forge takes pride in offering a structural bolt, nut and washer range that provides our customers with the highest possible degree of integrity available, ex-stock in Australia.  Each component is manufactured under strict quality control guidelines within Europe by The Vescovini Group.
​Key features include
HV system – Property Class (PC) 10.9 bolts & Class 10 nuts (EN 14399-4), 300HV washers (EN 14399-6).
Available in hot dip galvanized or black finish.
Diameter range covering M12, M16, M20, M22, M24, M27, M30 & M36.
Only European steels of the highest quality are used during production.
Manufacturing / quality procedures are third party certified by TUV within Europe and include ISO 9001, ISO/TS16949, CE marking and the "Certificate of Factory Production Control".
Full traceability with batch numbers indent stamped on every bolt and nut product manufactured.
Can be tightened using traditional turn of nut or torque values printed on every nut carton.
Special attention is given to surface finish and nut lubrication with all products being tested for their torque tension relationship and allowable friction limits.
Accurate joint pre-load is guaranteed and there is no need to use any other additional components.
A Direct Alternatve to AS1252.
Full documentation can be provided covering all production processes to assure customers are receiving products that will perform to expectation.  First Forge's HV structural range is the ideal solution for projects requiring guaranteed quality assurance.