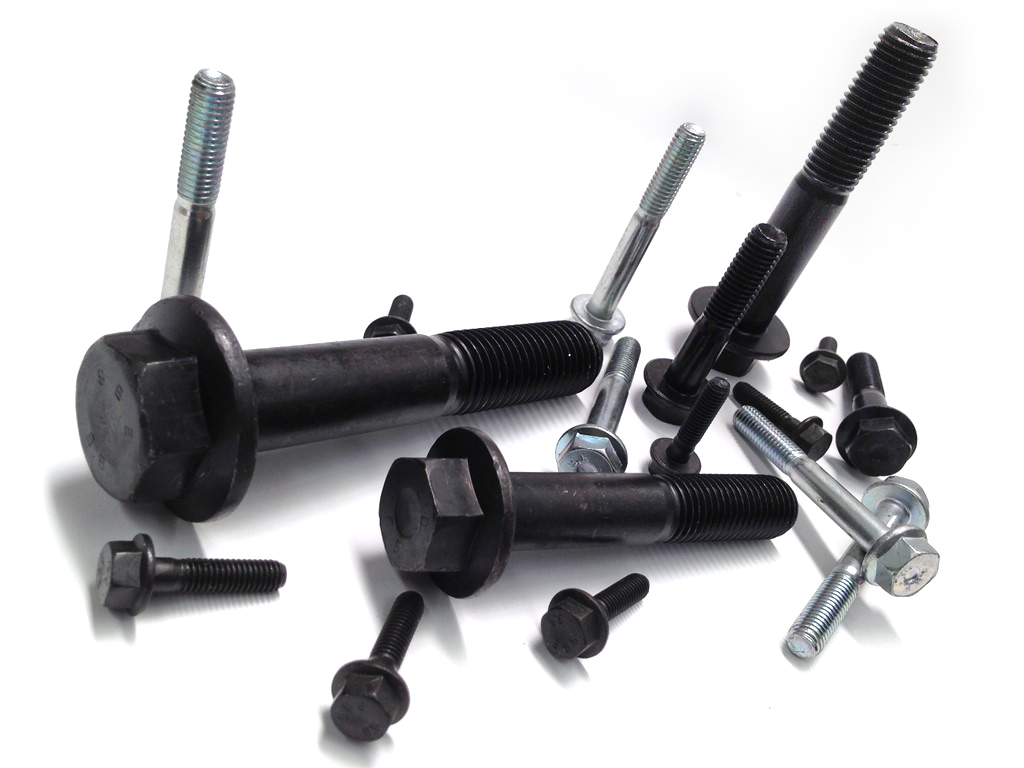 First Forge carry a range of metric flange bolts in PC8.8 along with C8 nuts.  PC10.9 is also available upon request.  Our range of bolts and nuts are manufactured in Italy with raw material also being sourced within Europe.
Hex flange bolts provide a larger bearing area at the joint resulting in better distribution of preload forces.  The washer face is matched to the bolts performance, thus eliminating any confusion over selecting the correct component.  Flange bolts offer reduced installation time and also allow users to cut inventory levels in half as separate washer stock is no longer required.
Range details include
PC8.8 and PC10.9 potential.
C8 and C10 matching nuts.
Metric diameters from M6 through to M20 coarse pitch (other sizes on request).
Available in zinc electroplate or black finish.
General standards to ISO8100 / DIN6921.