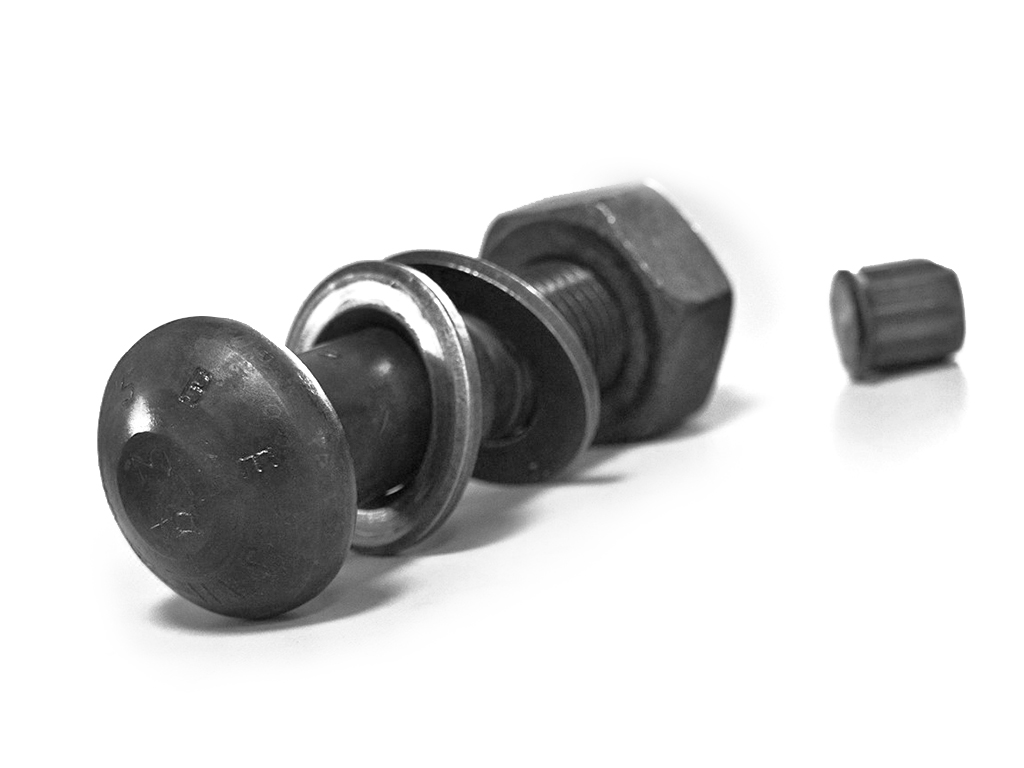 Tension control bolts and matching nuts are designed to eliminate operator influence/error in structural bolted joints.  All products are manufactured in Europe with tight control over processes and uniformity.  Installation is carried out using light weight ergonomic tooling providing improved bolted joint preloads.
​
Key features include
Increased joint integrity and uniformity.
Faster installation timeframes.
Visual indication of correct tightening.
Reduced operator fatigue and noise.
Increased resistance to loosening.
Can be supplied in various finishes.
Weathering steels are also offered for increased architectural aesthetics.